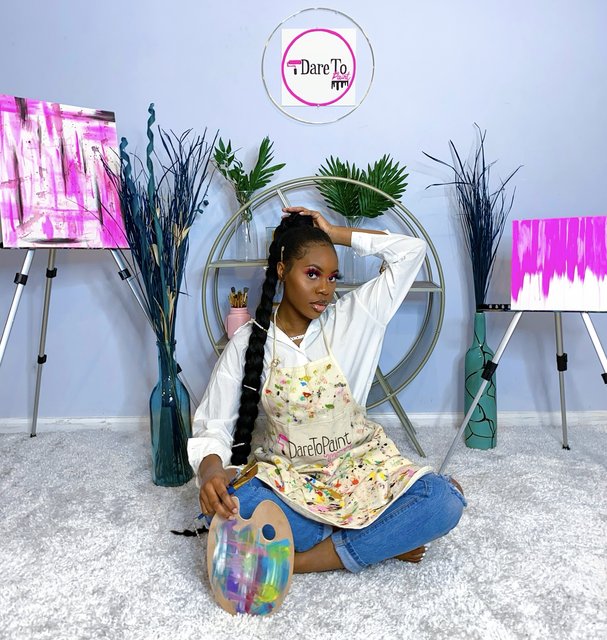 Hi everyone, welcome to my site! DaretoPaint is a DMV based business that was established on April 3rd, 2017 by me, Joycelyn Adeoye. I am a self-taught artist and have been into art since I was a very little girl. This business idea all started from Charles H. Flowers High School when I enrolled in Art just to satisfy an elective class. From there, people in my school started to reach out for my art and that is when I knew it was my purpose.
My motto is "I wouldn't trade my black even if it costs me." Which is a quote that I made and resonated with me during the time of June 2020. Through my art I express my experience as being a black woman myself.
My goal is to bring happiness to people with my art. I want to be able to see my art on pretty much everything and everywhere. I am forever thankful for all the support! Love you DTP fam!