"If I don't speak, my art will" - Joycelyn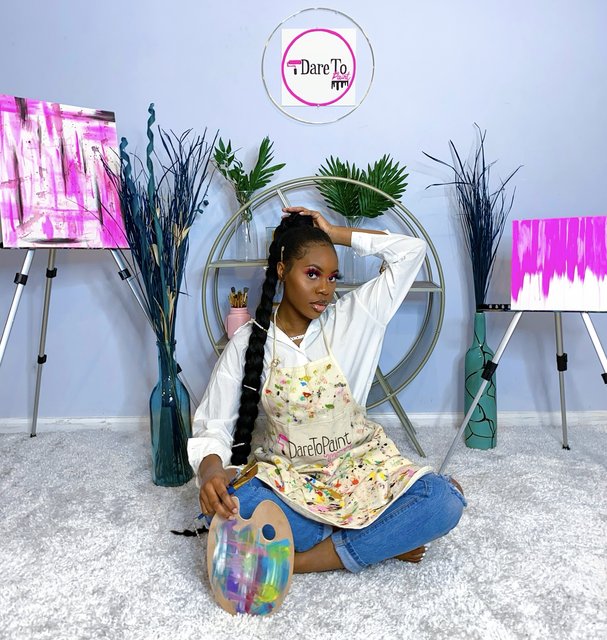 Hi everyone, welcome to my site!
You may be wondering whose the artist behind the art?! Well here I am. DaretoPaint is an art business that was established on April 3rd, 2017 by me, Joycelyn. I am a self-taught artist from Maryland and have been into art since I was a very little girl. My passion continued to grow even more when I enrolled in an art class in high school just to fill my schedule. Before I realized, people in my school started to reach out for my art and that's when I developed a newfound purpose. I'm typically known to be a reserved individual so I just let the art do the talking.

Through my art, I express culture, style, love, and confidence with a goal of bringing happiness to the heart of others.
Away from art, you can find me creating more art lol, thinking about food, and my next outfit. But hey, before you go!, Thank you for supporting me and welcome to the DTP family!
With love,
DareToPaint
Joycelyn