COMMISSIONS: CLOSED
Availability updates on commissions will be posted here and on Instagram via @daretopaint_

Please email us at daretopaint1@gmail.com for commissions and allow up to 48 hours for a response.
Services that I DO NOT OFFER:
Hand-painted shoes and apparel

Tattoo designs
Logos
Graduation Caps
[Please thoroughly read the website prior to contacting us for fast answers!]

PRICES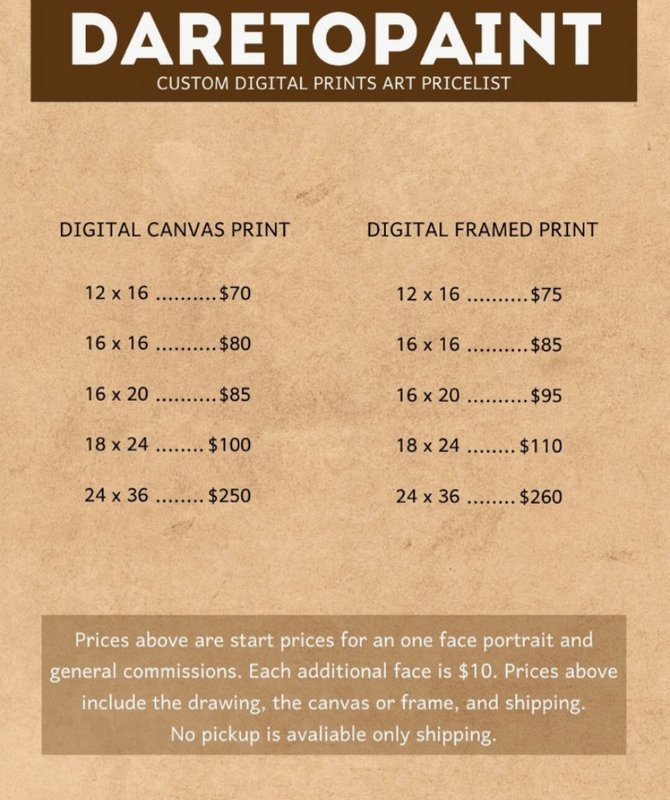 Commissions take within a week to make and an additional week or two to ship out. Therefore, plan accordingly for gifts!
COMMISSION EXAMPLES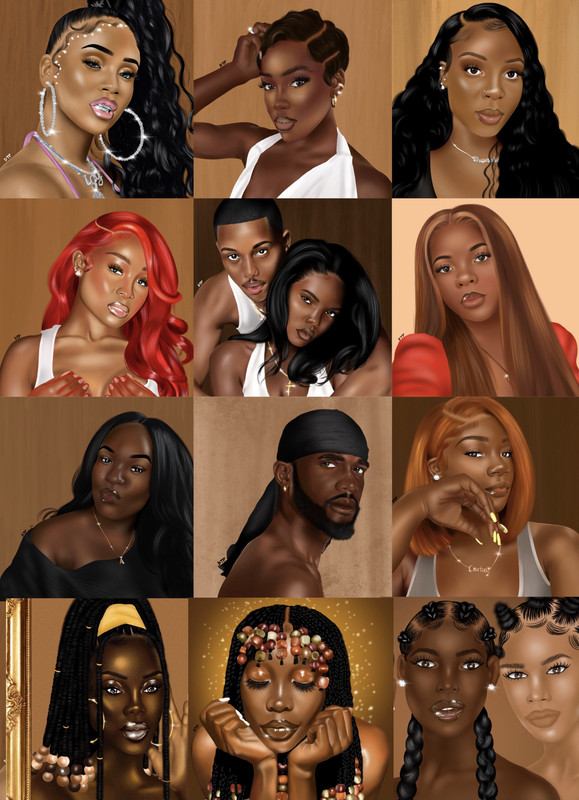 For digital commissions that are not physically printed by me, here are the prices. (For example a cartoon selfie for YouTube, Instagram, flyer, & more)